The first day of School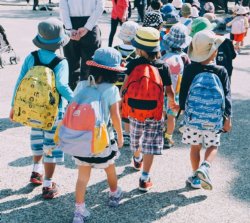 What

The first day of School

When

8/11/2021, 7:55 AM

–

3:15 PM
The pattering of shoes on the pavement, the auditory bombardment of laughs and chatter, and the eager teachers standing at the door grinning from ear to ear. The first day of school has arrived!

Is your child complying with the uniform policy?
Does your child have their school supplies?

For information regarding the uniform policy and school supply list, visit the Academic Resources page.
Copy to Google Calendar
•
Download iCal Event